Finally, there is a hint of cooler weather, and the return of the fall rains is nearly upon us. This means your garden is ready to explode back to life, and we can't wait to see all that beautiful fall garden color!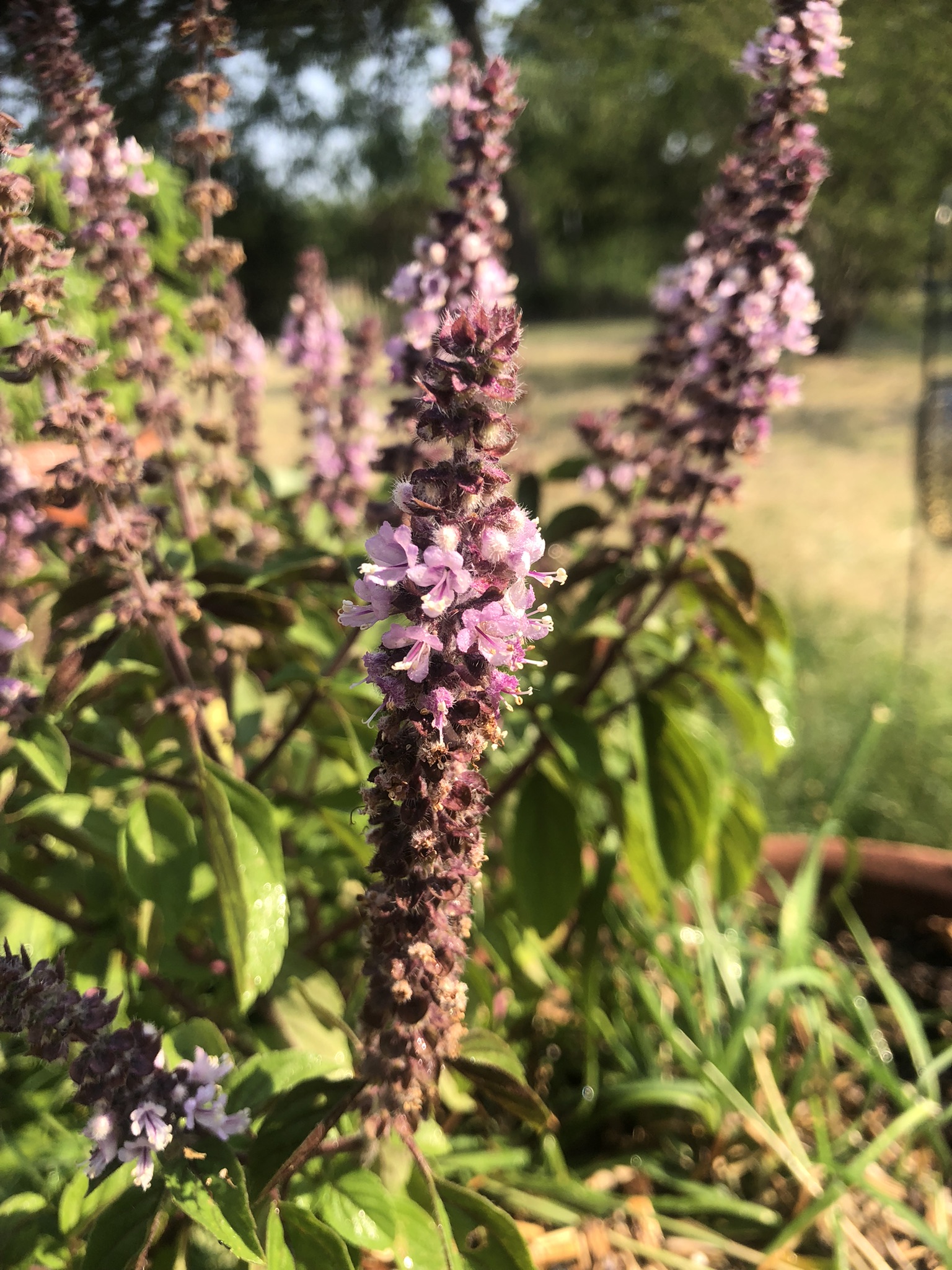 Irrigation
This summer's heat and lack of rain have seriously tested most irrigation systems. Some of you may have gardens and lawns that look like they have been blasted by the summer heat. If there are areas of your sprinkler system that are broken, or where perhaps it simply didn't get enough water in the right places, it should be patently obvious now. Take the time to address any problems with your irrigation now so that your plants will have a fighting chance to recover in time for winter.
Fall Plantings
Towards the end of the month, start planning and purchasing fall bulbs like tulips, daffodils, and hyacinths for planting later in the fall. Add compost or organic matter to your garden beds to enrich the soil and improve its structure. This can be done before planting your fall garden. Don't forget to deadhead summer blooms that are coming to an end so that plants kept for their flowers do not pour extra energy into creating seeds. Many varieties will continue to produce bloom after beautiful bloom in this manner, including your fall-flowering plants just about to come into season. If vegetables and other crops are your thing, it's not too late to start your cool-season crops. Decorative crops such as kale, cabbage, mustard greens, and Swiss chard can also find spots among your fall-flowering plants.
Container Plants
Refresh the soil in your containers with new potting soil. Any potted plants that do not need new soil should at a minimum be treated with an appropriate fertilizer, such as a water-soluble (liquid) fertilizer bedding formula (10-10-10) for flowering plants and a blend with a bit more potassium (the middle number) like a 10-15-10 blend. Consider replanting them with cool-season flowers or ornamental cabbage and kale for fall color. Any pure tropical plants should start to get a little extra attention: these varieties, such as bougainvillea, cannot tolerate nighttime temperatures below around 45°F. If we get a welcome cold snap, these tropicals will need to be moved inside.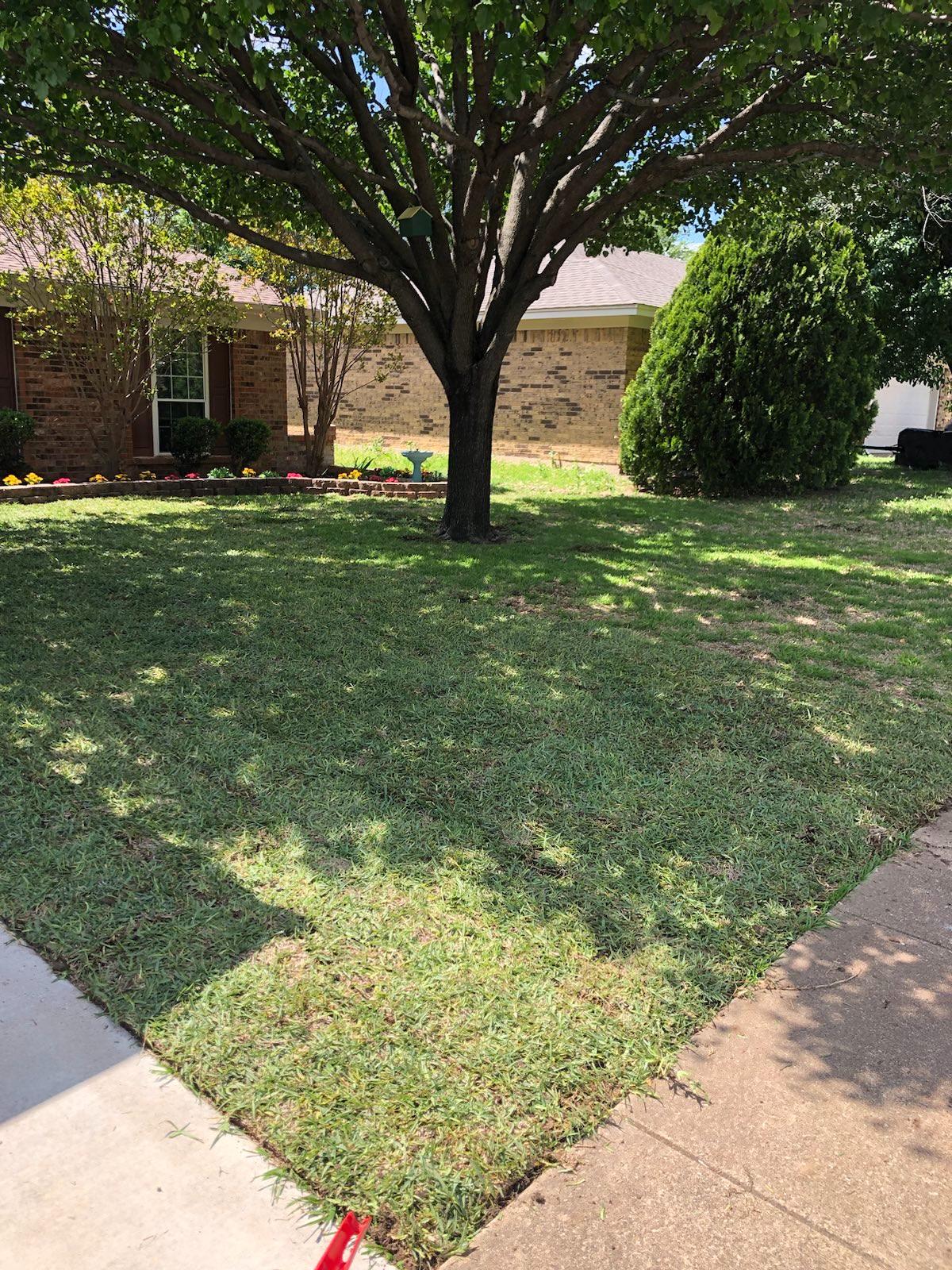 Lawn Care and Feeding
While we don't focus on lawns here at Desiree Gardens, we certainly can help you grow lush, thick grass in your yard. For our area of North Texas, all-nitrogen (21-0-0) in slow-release form should be applied in early to mid-September. To control cool-season weeds, you can apply a pre-emergent this month and a second round of pre-emergent 90 days later. You'll want to repeat this process for spring weeds. For other weeds, a broadleaf weed killer is your choice. Any local nursery can help you find one; just make sure to follow the directions. We recommend any brands that have at least 1% of 2,4-D in the formulation. What we never recommend is a combination weed-and-feed. Just be careful with the application and use broadleaf weed killers on a day with no wind so that it won't drift from your lawn to your garden beds where it can damage them.
No matter what time of year, there is always something to do in a North Texas garden. Don't forget to refresh mulch on a regular basis, and add some compost or fertilizer from time to time. Fall doesn't mean that your garden is done. Gardens in our area remain very active even up through December, and then we can start moving onto our winter color and activities. That means it's a great time to start the planning process for any hardscapes or other projects you want to put in while many plants are dormant.
Need help with your irrigation or sprinkler system? Does your garden need an overhaul or just a general checkup? Give us a call at 877-558-1496, or drop us a line and contact us here, to find out how Desiree can help you create a wonderful garden with a budget you can afford.
Like what you're reading? Get information like this delivered straight to your email inbox by signing up here. We will never sell your information, and you can unsubscribe at any time.